Fiddle is FUN and so are you!
This is a great intro course to get you up and running with the fiddle. It will answer all your questions about the nitty-gritty of how to set up, hold, and play your fiddle! Once we've got that all under control, then we'll learn some tunes!
In addition, I use these online courses as a companion to my private lessons. I teach private lessons, both in person and on zoom, so if you want to work on any of the material from fiddle FUNdamentals in a private lesson, I offer a $10 discount for that private lesson!
And if you have any questions, let me know!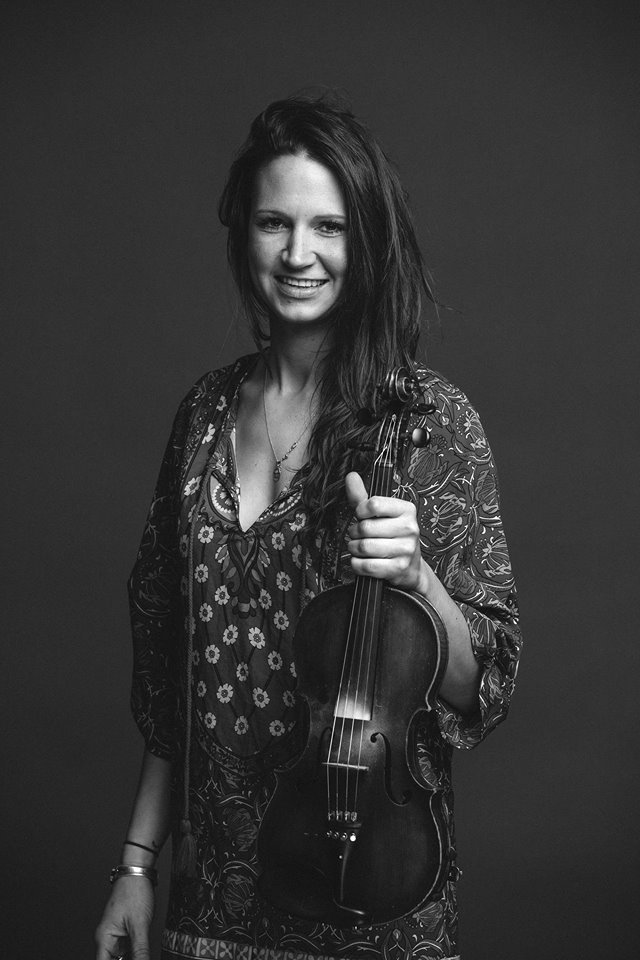 About your Instructor
Aurora Bowers is a classically trained fiddler who has been playing bluegrass and old-time fiddle music for 25 years. She got her start in Fairbanks, Alaska, in a musical family with deep roots in the Alaskan traditional music scene.
Aurora's musical tastes and experiences have taken her from an eclectic teenage fiddle band called "Slightly Askew" to a study of jazz and jazz theory at Whitman College, and then on into a deep dive into traditional music in ETSU's Old Time, Bluegrass, and Country music program. Most recently, she has played and recorded with The Norris Bowers Band, The Hannah Yoter Band, and Ryan Bowers and the Brain Trust. Her most bizarre claim to fame is that she recorded on the soundtrack of a Las Vegas slot machine game called "Lucky Clucks."
She has been teaching music for about 10 years, through many different avenues. She has been teaching private lessons, both in person and online, for about 5 years. She has also been a teacher with Dancing with the Spirit, a program that teaches traditional fiddle music in remote parts of Alaska, for about 7 years. Through that program, she has traveled to many different Alaskan communities for week-long workshops, as well as teaching group classes online. She is a certified secondary special education teacher, and in 2019, founded a fun and informal group called Pickers in Training, which is aimed at demystifying the "rules" of bluegrass and old-time jamming, and making jamming more accessible for musicians of all skill levels.
Inclusiveness is one of her main guiding principles when it comes to music and teaching, and one of the main reasons she started this online fiddle school. She loves working with students of all ages and ability levels, and is especially interested in figuring out the quickest route possible for every student to start having FUN with music!
Example Curriculum
Available in days

days after you enroll

Fiddle FUNdamentals
Available in days

days after you enroll

BONUS: The Secret Rules of Jamming
Available in days

days after you enroll

BONUS: How to Turn your Classical Violinist into a Fiddler
Other things!
I do private lessons, both online and in person, and they are an excellent companion to Fiddle FUNdamentals. I do 30 min for younger kids (usually in the 6-12 range, but that changes based on experience etc.), and an hour for everyone else.
I also teach a course called Tune of the Week, where I offer extensive learning materials for a new fiddle tune every week. All of the Fiddle FUNdamentals material is included in Tune of the Week, so if you think you might want to sign up for that afterward, I would recommend just going straight there! I ALSO teach a course called Fiddler in Five Days, which includes 5 days of exercises for violinists to quickly fiddlify their playing.
Check your inbox to confirm your subscription